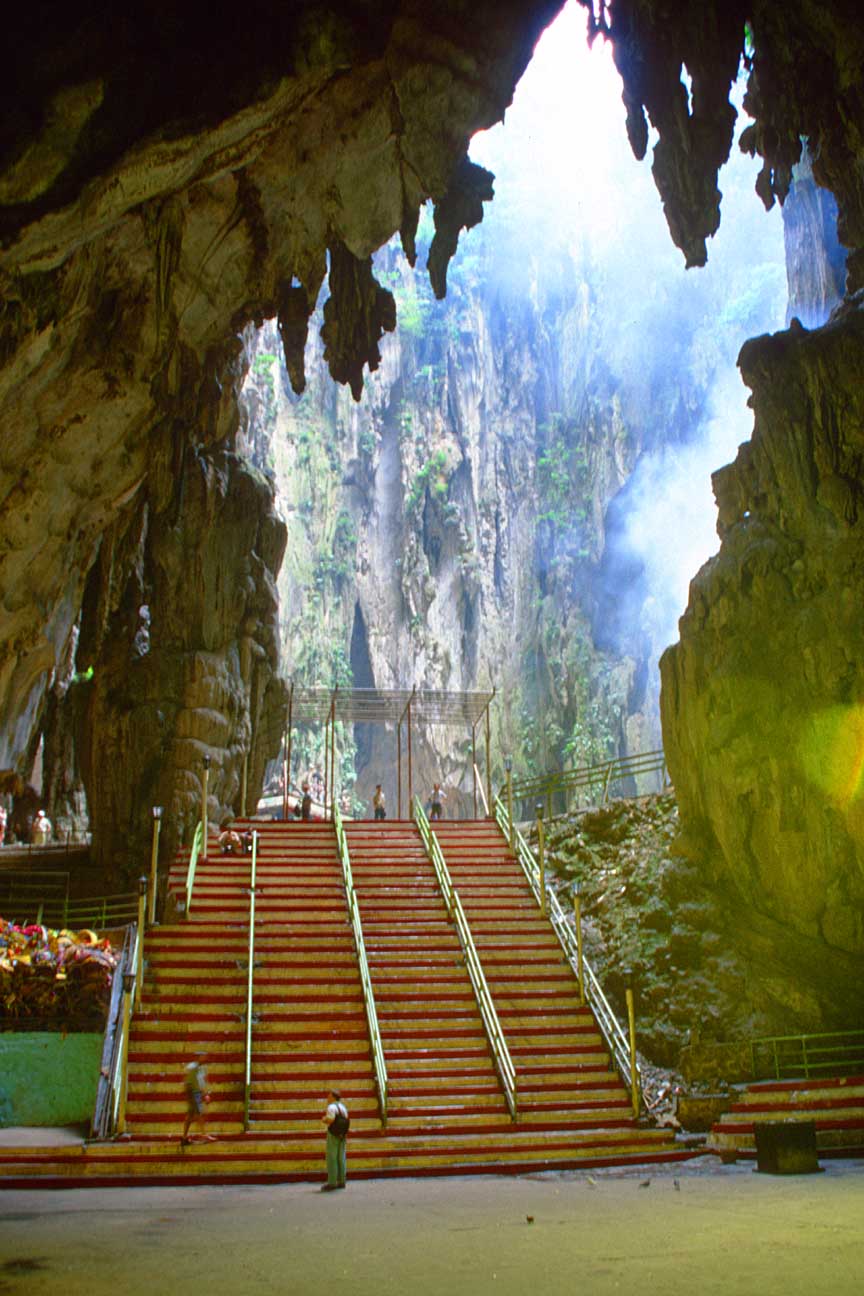 Batu Caves is a Hindu Shrine found 13 km north of Kuala Lumpur, Malaysia.
After exploring Petronas Towers, I hopped a bus in Puduraya (infront of Bangkok Bank), and paid roughly 2 RM. It has always been a cardinal rule for me never to ride cabs during travels except for really testy situations when there is no other access but to ride a cab.
So after the bus has reached the shrine, you will be easily arrested by the golden statue and the stairs uphill. It is basically a limestone hill, accentuated by Murugan, a Hindu diety. The one found in Batu Caves was actually the tallest statue of the said Hindu diety.
Going up the 272 steps was a chore. But why complain when there are Indian old ladies who can climb up the stairs faster that me?
And to those planning to climb up the steps, beware of the monkeys raring to attack you if you have food!
Going there was a beautiful experience. I wish to go there during the Thaipusam Festival. I am not Hindu but going inside the chambers felt serene and beautiful. Candles were lit, and Hindu gods are all around me.
I guess this is the reason why I travel. I travel because I am eternally curious. And today I have realized that I felt touched and affected by the sight and the ambiance despite differences in religion. Religion is only a set of rules set by human beings. What matters is if you are spiritual, and if you believe in a higher power that is greater than you.